Last year, Sony redesigned its PlayStation App in light of the PS5 release and promised a host of new features once the console was more widely available. With sales reaching 8 million (also beating the PS4 record), the first news arrived at the end of 2020 while now several other features are now starting to reach people as part of version 21.4 of the PlayStation App.
The new version allows you to manage various functions of the PS5 in an advanced way : first of all, it is possible to manage the storage space of the console directly from the app , allowing the removal of games no longer used without even turning on the console completely.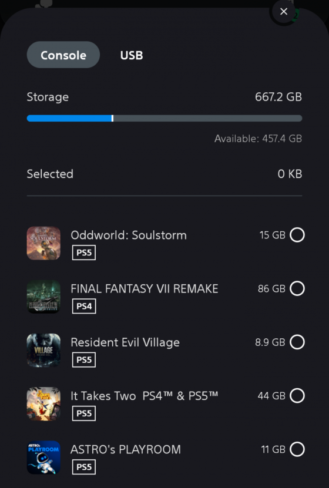 To use remote storage management, you must leave the PlayStation 5 in rest mode (instead of turning it off completely). When you tell the app to delete games, the console will turn on by itself for a few minutes, perform the operation, and then return to sleep mode.
Among the other innovations of version 21.4 of the PlayStation App we find:
Sort and filter in the PS Store to help you find what you are looking for.
Compare trophies with friends.
Manage your PS5 storage at any time from settings.
Join multiplayer sessions on PS5 from game invitations.
Share images, text and URLs from other apps with friends on PS App.
Enable / disable group notifications.
This update also includes performance fixes and improvements.
In case you have not yet received the update notification or if you want to download the app for the first time (on the Play Store the app has over 100 million downloads), just click on our app box below which will send you directly to the dedicated page.