Distance learning, like teleworking, has catapulted millions of people to use applications and platforms to study and work. Services such as Zoom and Google Meet, just to name a few, have seen their user base grow exponentially as they are still used to keep in touch with professors and colleagues.
Android is greedier than iOS…
An interesting study carried out by Me2B Alliance, a non-profit organization that focuses its attention on the relationship between man and technology, examined 73 applications used by 38 schools in order to evaluate the amount of information shared with services of third parties. With a user base of around half a million students, Me2B Alliance studied how much information Android and iOS applications share with third-party services.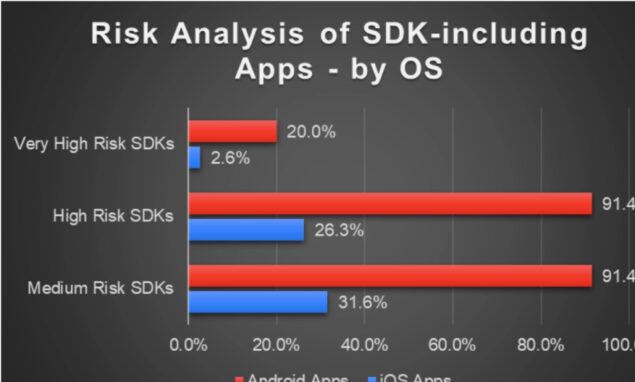 The data collected indicates that 6 out of 10 applications share information with external services, with Android in a much more awkward position than iOS. " The analysis found that most (60%) of the school apps were sending student data to a variety of third-party services. These included advertising platforms like Google, to which about half (49%) of apps sent student data, as well as Facebook (14%) – the study reads. 91% of Android apps send data to high-risk third-party services compared to just 26% of iOS apps, and 20% of Android apps send data to high-risk third parties, compared to 2.6% of apps iOS. "
… But both could do more
The non-profit organization, while applauding Apple's initiative with the ATT (App Tracking Transparency) function launched with iOS 14.5, does not fail to underline how the App Store and Play Store do not provide clear and unambiguous information with which third parties share the collected data. The report once again points out how far there is still to go before users are clearly informed about what and how much personal information is being shared with external services.