Many users are reporting a new bug on Android Auto, which causes the music to pause without the user touching anything
Android Auto is today one of the most advanced infotainment systems in the world. Many functions made available to all users, which can also be exploited thanks to the complete integration with smartphones that mount the aforementioned operating system. However, not all that glitters is gold: in fact, several more or less serious bug reports are arriving.
The last one concerns the reproduction of music: for many, it is paused automatically, without touching anything. A problem that seems to be related to the use of the smartphone. Whenever a person accesses an app from their device, the infotainment system automatically blocks everything.
Android Auto and the music bug await answers from Google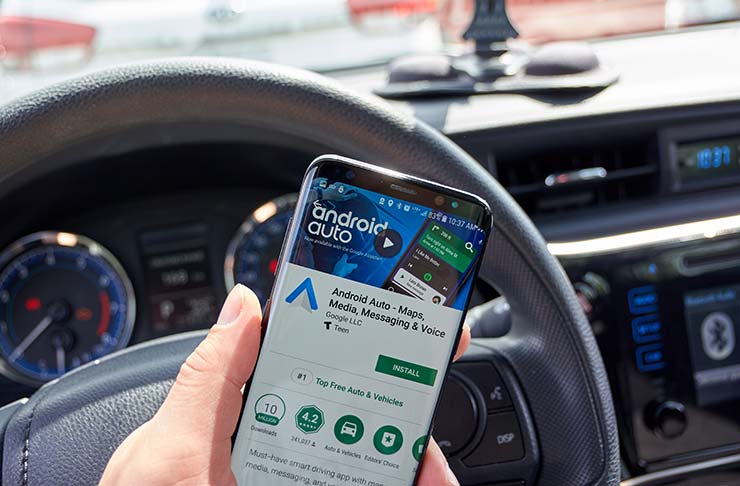 Reports from users continue to arrive regarding the new bug identified on Android Auto . It seems that whenever a user picks up the connected smartphone, the infotainment system automatically pauses the music . There are already many people who are asking for clarification both on the official support forum and on the various threads that have appeared on Reddit. The first signs date back to last December , and the problem has gradually worsened up to the boom in reports of recent weeks.
At the moment it is difficult to understand why such a response occurs and especially if there are possible solutions to solve the bug . Google has not yet officially expressed itself and it is not known if it intends to do so in the coming days. A member of the Android Auto Support Team noted that there has been a decline in reporting in the last period. It is possible that Big G is working under the radar to fix it and an update may return to normal use soon. News could arrive in the coming days in this sense.